Rising Hip-Hop Artist Dondizzle Set to Release Highly Anticipated Psycho EP Later This Year
Los Angeles hip-hop singer Dondizzle is gearing up to unveil his eagerly-awaited, most personal album yet, Psycho EP, later this year, which features an experimental blend of genres and vulnerable songwriting that aims to expand his fanbase. The 5-track album marks a new episode for Dondizzle as he pushes creative boundaries beyond traditional hip-hop.
LOS ANGELES, CA – October 30, 2023 – Gifted hip-hop singer Dondizzle is preparing to release his eagerly awaited new EP titled Psycho later this year. Originally from Los Angeles, the one-of-a-kind vocalist has swiftly built recognition with hit songs such as "Break My Heart," "Ma Babe," and "Face Up."
Psycho represents an exciting new phase for Dondizzle, who explains, "This EP is a wake-up call for my fans that I can transform my image and dominate in genres outside of hip-hop. It incorporates RnB, Jersey club, pop, contemporary R&B, and modern hip-hop influences. I wanted to exhibit my adaptability as an artist."
Dondizzle is leveraging the 5-track EP to expand his audience and opportunities significantly as he aspires to grab the attention of music producers, managers, and fellow artists. "My main ambition with Psycho is to grab people's interest and get influential music industry insiders excited about working with me. I hope established artists will take notice and want to team up down the road. This project is all about growing my fanbase and creative prospects," he elucidates.
Although teenagers and young adults are his core following, Dondizzle poured his heart into producing Psycho. "I've been tirelessly crafting this album for over a year, taking it through multiple revisions to achieve my vision. Now, I'm finally set to bring it to life. This body of work is something nobody anticipated from me, but it's what my community needs right now. It's overflowing with real emotions – all the affection, frustration, highs and lows. I get very personal and vulnerable on these songs," he discloses.
The first single, "Dark Places," provides a sample of Dondizzle's more experimental side heard throughout Psycho. He explains the inspiration behind the track: "With 'Dark Places,' I wanted to explore the darker emotions we all experience but often suppress – the solitude, anger, and isolation that can take over if you don't find ways to connect and get support."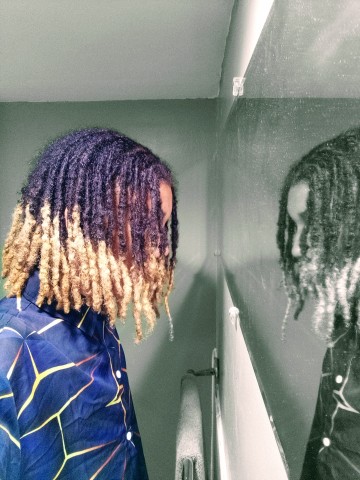 While his past music contained more classic hip-hop and rap motifs, Psycho shows Dondizzle's evolution as a songwriter and producer. "I went far outside my comfort zone. I didn't limit myself to expectations of my 'sound.' Experimenting freely with my voice and production was liberating."
Psycho gives Dondizzle a canvas to showcase not just his talent but his humanity. "These songs come from an honest place. I get vulnerable about personal struggles with relationships, self-worth, and this music career. It's me, no filter. I think fans will get to understand the real me on a deeper level," he shares.
Advance singles from Psycho are now available across Dondizzle's music platforms and social media. "I hope my community will join me on this journey through the darkness and into the light. My music shines a light for so many going through hard times – that's Psycho's significance for me," Dondizzle remarks.
About Artist:
Dondizzle is an up-and-coming hip-hop singer from Los Angeles. Combining distinctive vocals with infectious beats, he has swiftly amassed devoted fans with hits like "Break My Heart," "Ma Babe," and "Face Up." Psycho EP starts a new chapter for Dondizzle, exploring a yet-uncharted territory in sound and lyricism.
Media Contact
Company Name: Dondizzle
Email: Send Email
Country: United States
Website: www.soundcloud.com/user-769902133