World Most Charming Actors: Tom Holland, Win Metawin, Lee Min-Ho, Xiao Zhan, Who Gets The Title?
ICON, an innovative international entertainment and celebrity voting platform, has recently launched an exciting poll to recognize the world's most charming actors of 2023. This poll aims to celebrate the charisma and magnetic appeal of actors from various parts of the globe. The platform has curated an impressive list of nominees, showcasing the diversity and talent of actors worldwide. Fans play a pivotal role in determining the winner, as they have the power to cast their votes and decide who will claim the coveted title.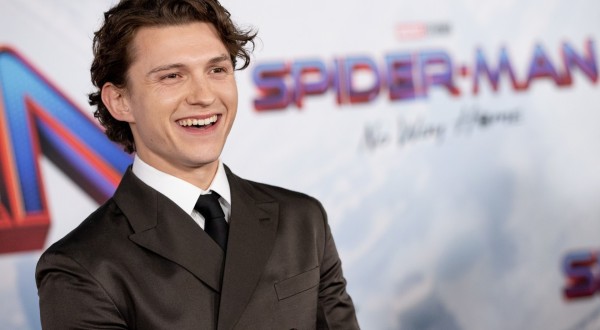 Among the nominees are:
Kim Seon Ho: Kim Seon Ho, a rising star from South Korea, has captured the hearts of audiences with his undeniable charm and genuine performances. Known for his endearing roles in popular dramas like "Start-Up" and "2 Days & 1 Night," Kim Seon Ho has amassed a dedicated fanbase.
Rege Jean Page: Rege Jean Page, a British-Zimbabwean actor, shot to international fame with his portrayal of the captivating Duke of Hastings in the hit Netflix series "Bridgerton." His suave demeanor and undeniable on-screen presence have garnered him a massive following.
Lee Min Ho: Lee Min Ho, a beloved actor from South Korea, has been captivating audiences with his powerful performances for over a decade. With an impressive repertoire of dramas, including "Boys Over Flowers" and "The Heirs," Lee Min Ho has become a global sensation and a symbol of Korean entertainment.
Xiao Zhan: Xiao Zhan, a Chinese actor and singer, has gained immense popularity for his talent, good looks, and captivating performances. His breakthrough role in the critically acclaimed series "The Untamed" and several hit music releases catapulted him to stardom, earning him a dedicated international fanbase.
Ryan Gosling: Ryan Gosling, a Canadian actor, has consistently showcased his charm and versatility in a wide range of roles. With critically acclaimed performances in films such as "La La Land," "Drive," and "The Notebook," Gosling has solidified his status as a charismatic and talented actor.
Timothée Chalamet: Timothée Chalamet, an American actor, has been making waves in the industry with his remarkable talent and unique approach to roles. With critically acclaimed performances in films like "Call Me by Your Name" and "Little Women," Chalamet has garnered a dedicated fan following and recognition for his captivating charm.
Win Metawin: Win Metawin is a nominee for the 2023 ICON Most Charming Actor award. He is nominated alongside some of the biggest names in the world, including Kim Seon Ho, Rege Jean Page, and Lee Min Ho. Win Metawin is a worthy nominee for this award, and he has a good chance of winning.
Mile Phakphum: Mile Phakphum, a rising star from Thailand, has garnered attention for his performances in Thai dramas. With notable appearances in series like "The Gifted" and "He's Coming to Me," Mile Phakphum has showcased his talent and charisma, captivating audiences along the way.
As fans participate in this exciting voting ICON Polls, they have the opportunity to make their voices heard and determine which actor will be crowned as the world's most charming actor of 2023. Additionally, the actor who secures the top spot will be rewarded with a prominent display on a big-time square LED screen, further amplifying their global recognition and star power.
Fans can cast their votes on for their favourites on the ICON website HERE The poll is already ready runnig is set to run for a month, ending on the 20th of JUNE.
Media Contact
Company Name: AVR
Contact Person: Media Relations
Email: Send Email
Country: France
Website: www.avrmedia.com