New Dating Website Qeysh Offers a Modern Approach to "Slow Dating" with the launch of its Beta Testing
Qeysh encourages verified users to meet in person and find genuine long-term relationships with its slow dating principles.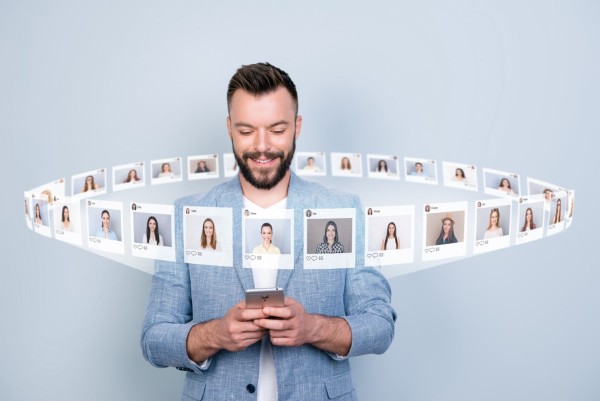 Qeysh, a new dating website founded in 2020, is set to revolutionize the world of online dating. Unlike other dating platforms that focus on hookups and endless browsing, Qeysh is designed with "slow dating" principles in mind, encouraging users to meet in person and build genuine connections. Qeysh is now accepting beta users, offering them a low-cost alternative to traditional dating apps.
"We wanted to create a dating platform that prioritizes real connections and encourages users to actually meet in person," said Kelly Williams, the owner and founder of Qeysh. "Our streamlined website aims to have our users spend the majority of their time out getting to know other members instead of browsing endlessly with no results."
Qeysh is unique in its approach to online dating, focusing solely on people looking for a relationship. The app is designed to eliminate the guessing game of compatibility by exploring topics that really matter, such as family values, religion, personal beliefs, political beliefs, and deal breakers. To become a full member and accept dates, users have to be verified through a third-party verification service based on their ID, image, and live capture.
"At Qeysh, we know that compatibility is more than just liking the same activities," said Williams. "We wanted to create a profile that makes sense, exploring the things that really matter in a relationship."
Qeysh's unique approach to dating also emphasizes safety, with no messaging, fake profiles, or inappropriate images. Users are encouraged to schedule dates and meet in person, with repeat offenders who don't show up being banned from the app. After each date, both members are notified within 24 hours of each other's answer about whether they would like to continue communication.
Qeysh's approach has been welcomed by beta users, who have praised the app's unique algorithm that eliminates other users with deal breakers. Qeysh also allows users to be matched with others without waiting for a response to their first message.
"I've tried other dating apps, and Qeysh is a breath of fresh air," said a beta user. "I love that I don't have to worry about endless messaging or fake profiles. I can just focus on meeting someone in person and building a real connection." "Qeysh is the dating app I've been waiting for. With its focus on genuine connections and in-person meetups, I finally feel like I'm not wasting my time endlessly swiping through profiles. Highly recommend!", said another beta user.
In conclusion, Qeysh offers a refreshing take on modern dating by prioritizing real connections and encouraging users to get off the app and into the real world. With its unique approach to slow dating, Qeysh is set to revolutionize the dating app industry and help people find long-lasting, meaningful relationships. So hurry up and sign up now at www.qeysh.com.
Media Contact
Company Name: Qeysh, LLC
Contact Person: Kelly Williams
Email: Send Email
City: Los Angeles
State: California
Country: United States
Website: qeysh.com