The Next Level Hydration 'IV2' A Premium Zero Sugar AAORS Available Now On Amazon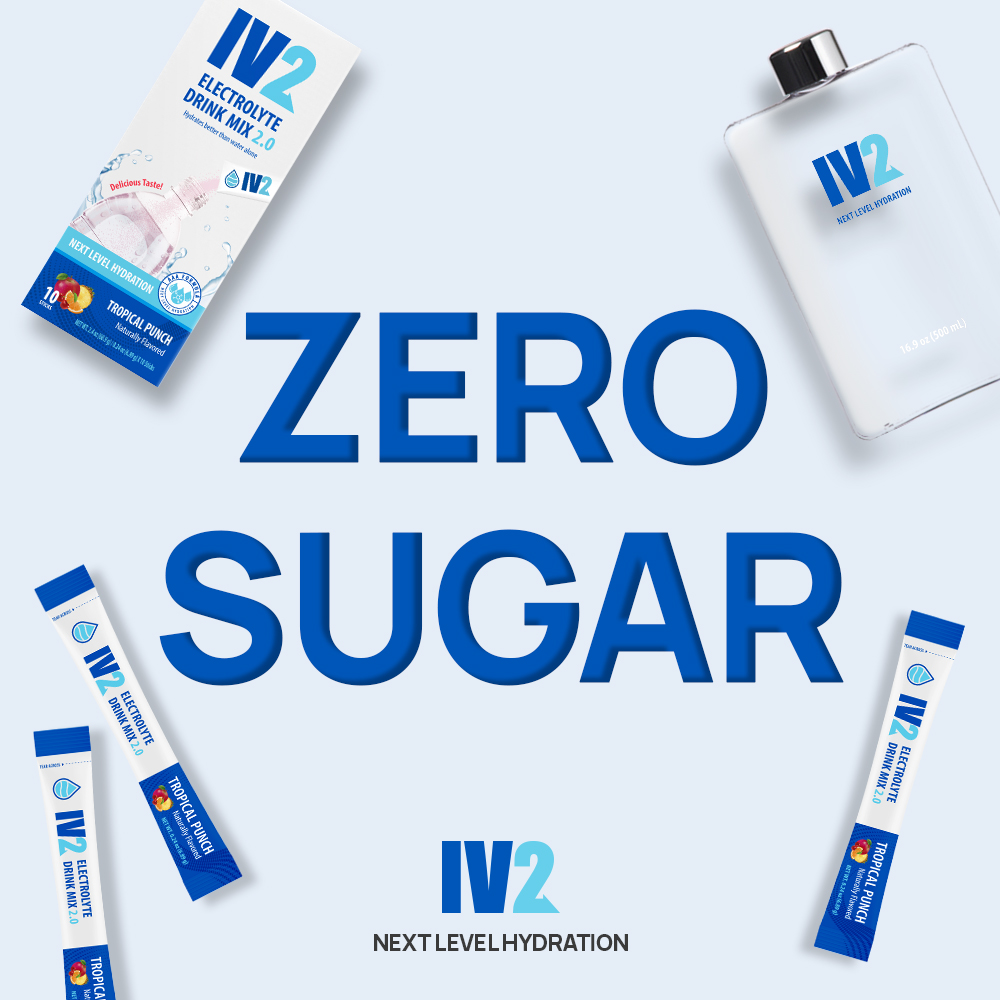 IV2 Group Inc. introduces two of its products on Amazon, IV2 and IV2 Bottle. The products have been developed keeping health concerns in mind. The IV2 AAORS (Amino Acid-based Oral Rehydration Solution) is completely zero sugar and has low calories and low carbs. IV2 Bottle is a premium rectangular shaped bottle.
With a high concentration of Amino Acids, known for its ability to replenish muscle tissue and serving as a source of energy, the IV2 AAORS is particularly gaining popularity among athletes like marathon runners. With its "AAA" (Advanced Amino Acid Electrolyte Hydration Accelerator) Formula™, the zero sugar AAORS IV2 ensures an ideal effectiveness, differentiating itself from other Oral Rehydration Solutions (ORS).
IV2 places a strong emphasis on the creative use of Amino Acids in its proprietary AAA Formula™, which is what sets it apart from other ORS products. In addition to being zero sugar and lacking GMOs and gluten, IV2 is also fortified with Amino Acids (L-Arginine, L-Serine, L-Threonine, and L-Valine) and vital vitamins (C, B1, B3, B5, B6, and B7).
One packet of the zero sugar AAORS IV2 contains 550% of the daily value for vitamin C and at least 80% of the daily requirements for five additional essential vitamins. Additionally, IV2 is free of dairy, soy, and preservatives and does not contain artificial flavors or colors. It is preferable to consume it frequently, as advised. Simply open the hydration pack and combine it with 16.9oz (500mL) of water.
When exercising, traveling, enjoying the sun, or having fun, the IV2 AAORS helps consumers stay hydrated. Six crucial vitamins and minerals have been added to the formula to strengthen it further. "Unlike typical ORS solutions that use sugar (glucose) and sodium to hydrate, IV2's AAA Formula™ uses Amino Acids and sodium for effective electrolytes and water absorption, making you feel the 'Next Level Hydration," said IV2's R&D researchers.
About IV2 Group, Inc.
IV2 Group Inc., founded by a former medical doctor in South Korean special forces, launched an Amino Acid-based Oral Rehydration Solution (AAORS), which has a stronger hydrating effect than water.
Media Contact
Company Name: IV2 Group Inc.
Contact Person: Esther Choi
Email: Send Email
Country: United States
Website: iv2-hydration.com