Pancreatic Cancer Market to Progress at a CAGR of 7.3 % by 2032 | DelveInsight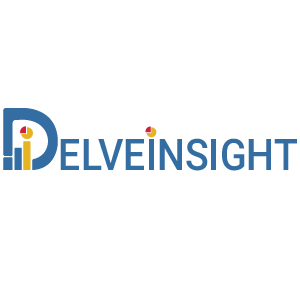 The Pancreatic Cancer Market is anticipated to show positive growth, mainly attributed to the increasing incident cases and also, the launch of upcoming therapies during the forecast period. Moreover, the advances in disease mechanisms have yielded new diagnostic and therapeutic approaches, opening the way to more medicine development.
The pancreatic cancer market report provides current treatment practices, emerging drugs, and market share of the individual therapies, current and forecasted 7MM pancreatic cancer market size. The report also covers current pancreatic cancer treatment practice, SWOT analysis, and unmet medical needs to curate the best of the opportunities and assesses the underlying potential of the market.
Key Takeaways from the Pancreatic Cancer Market Report
As per DelveInsight analysis, the pancreatic cancer market size in the 7MM was approximately USD 1,649 million in 2021.
As per the estimates, the total incident cases of pancreatic cancer were approx 175K in the 7MM in 2021.
Leading pancreatic cancer companies such as AstraZeneca, Merck Sharp & Dohme LLC, Bayer, Roche, Celgene, Bristol Myers Squibb, BioLineRx, Alligator Bioscience, Bellicum Pharmaceuticals, OSE Immunotherapeutics, Actuate Therapeutics, FibroGen, NeoImmuneTech, NOXXON Pharma, Silenseed Ltd., Amgen, NGM Biopharmaceuticals, Merus, Mirati Therapeutics, Rexahn Pharmaceuticals, Ocuphire Pharma, Processa Pharmaceuticals, ImmunityBio, Berg, Panbela Therapeutics, GlaxoSmithKline, Eleison Pharmaceuticals, Molecular Templates, Lokon Pharma AB, Cantargia AB, and others are developing novel pancreatic cancer drugs that can be available in the pancreatic cancer market in the upcoming years.
The pancreatic cancer therapies in the pipeline include Motixafortide, Mitazalimab, BPX-601, Tedopi (OSE2101), AZD5305, Elraglusib (9 ING 41), NT-I7 (Efineptakin Alfa), Olaptesed pegol (NOX-A12), siG12D LODER, Sotorasib (LUMAKRAS/AMG 510), NGM120, Zenocutuzumab (Zeno, MCLA-128), Adagrasib (MRTX849), RX-3117, Anktiva (N-803), BPM31510 (ubidecarenone), Zejula (niraparib), Glufosfamide, LOAd703 (delolimogene mupadenorepvec), Pamrevlumab, GVAX Pancreatic Tumor Vaccine, and others.
The pancreatic cancer market is expected to grow due to factors like an increase in the patient pool and the expected launch of novel emerging therapies
Discover more about therapies set to grab major pancreatic cancer market research report @ Pancreatic Cancer Market Size
Pancreatic Cancer Overview
Pancreatic cancer begins in the tissues of the pancreas – an organ in the abdomen that lies behind the lower part of the stomach. The pancreas release enzymes that aid digestion and produces hormones that help manage blood sugar. Pancreatic cancer is a disease in which malignant (cancer) cells form in the tissues of the pancreas. Several types of growth can occur in the pancreas, including cancerous and noncancerous tumors. The most common type of cancer that forms in the pancreas begins in the cells that line the ducts that carry digestive enzymes out of the pancreas (pancreatic ductal adenocarcinoma). Pancreatic cancer is seldom detected at its early stages when it is most curable, and this is because it often does not cause symptoms until after it has spread to other organs. Pancreatic cancer treatment options are chosen based on the extent of the cancer. Options may include surgery, chemotherapy, radiation therapy, or a combination of these.
Pancreatic Cancer Epidemiology Segmentation in the 7MM
Total Pancreatic Cancer Incident Cases
Pancreatic Cancer Molecular Alteration-specific Incident Cases
Pancreatic Cancer Stage-specific Incident Cases
Download the report to understand which factors are driving pancreatic cancer market trends @ Pancreatic Cancer Market Outlook
Pancreatic Cancer Treatment Market
Pancreatic cancer treatment options are chosen based on the extent of the cancer. Options may include surgery, chemotherapy, radiation therapy, targeted therapy or a combination of these. Patients with pancreatic cancer can choose from a variety of treatments. Clinical trials are being conducted to test various treatments, some of which are standard (currently used treatments). A new treatment might replace the standard one if clinical trials reveal that it is superior to the current one. Patients might consider participating in a clinical trial. Only patients who have not begun therapy are eligible for some clinical studies.
Pancreatic Cancer Market Dynamics
The current market anticipates the emergence of products namely OSE2101 (OSE Immunotherapeutics), LOAd703 (Lokon Pharma), CAN04 (Cantargia AB), Niraparib (Bristol-Myers Squibb), Sotorasib (Amgen), Zenocutuzumab (Merus) and others. The available therapeutics treatment options in Pancreatic Cancer Landscape aim to reduce the disease burden.
Learn more about pancreatic cancer therapies in clinical trials @ Pancreatic Cancer Market Share
Scope of the Pancreatic Cancer Market Report
Study Period: 2019–2032
Coverage: 7MM
Key Pancreatic Cancer Companies: AstraZeneca, Merck Sharp & Dohme LLC, Bayer, Roche, Celgene, Bristol Myers Squibb, BioLineRx, Alligator Bioscience, Bellicum Pharmaceuticals, OSE Immunotherapeutics, Actuate Therapeutics, FibroGen, NeoImmuneTech, NOXXON Pharma, Silenseed Ltd., Amgen, NGM Biopharmaceuticals, Merus, Mirati Therapeutics, Rexahn Pharmaceuticals, Ocuphire Pharma, Processa Pharmaceuticals, ImmunityBio, Berg, Panbela Therapeutics, GlaxoSmithKline, Eleison Pharmaceuticals, Molecular Templates, Lokon Pharma AB, Cantargia AB, and others
Key Pancreatic Cancer Therapies: Motixafortide, Mitazalimab, BPX-601, Tedopi (OSE2101), AZD5305, Elraglusib (9 ING 41), NT-I7 (Efineptakin Alfa), Olaptesed pegol (NOX-A12), siG12D LODER, Sotorasib (LUMAKRAS/AMG 510), NGM120, Zenocutuzumab (Zeno, MCLA-128), Adagrasib (MRTX849), RX-3117, Anktiva (N-803), BPM31510 (ubidecarenone), Zejula (niraparib), Glufosfamide, LOAd703 (delolimogene mupadenorepvec), GVAX Pancreatic Tumor Vaccine, and others
Therapeutic Assessment: Pancreatic Cancer current marketed and emerging therapies
Pancreatic Cancer Market Dynamics: Pancreatic Cancer market drivers and barriers
Competitive Intelligence Analysis: SWOT analysis, PESTLE analysis, Porter's five forces, BCG Matrix, Market entry strategies
Unmet Needs, KOL's views, Analyst's views, Pancreatic Cancer Market Access and Reimbursement
Discover more about pancreatic cancer clinical trials development @ Pancreatic Cancer Drugs
Table of Content
1. Key Insights
2. Report Introduction
3. Pancreatic Cancer-Market Overview at a Glance
4. Pancreatic Cancer – Future Prospects
5. Executive Summary of Pancreatic Cancer
6. Key Events
7. Disease Background and Overview
8. Treatment and Management
9. Methodology
10. Epidemiology and Patient Population
11. Patient Journey
12. Pancreatic Cancer Marketed Products
13. Pancreatic Cancer Emerging Therapies
14. Pancreatic Cancer: Seven Major Market Analysis
15. Pancreatic Cancer Market Access and Reimbursement
16. KOL Views
17. SWOT Analysis
18. Unmet Needs
19. Appendix
20. DelveInsight Capabilities
21. Disclaimer
22. About DelveInsight
Media Contact
Company Name: DelveInsight Business Research LLP
Contact Person: Yash Bhardwaj
Email: Send Email
Phone: 9193216187
Address:304 S. Jones Blvd #2432
City: Las Vegas
State: NV
Country: United States
Website: https://www.delveinsight.com/