Glow and Shine with Varuza Oil Blotting Paper
August 16, 2022 – Varuza, a beauty and skincare brand, is putting smiles on the faces of beauty enthusiasts all over the world with its exceptional, eco-friendly oil blotting paper. The oil blotting paper comes in four different variants, including Cherry Blossom, Natural Linen, Green Tea, and Bamboo Charcoal. The difference between the four is their oil absorption levels and fabric thickness, which is aimed to meet the needs of various users. The blotting papers come packed in a sturdy case with a small mirror.
A satisfied customer, Dynamite Nic, who purchased the product on Amazon said, "As a makeup artist I don't like to keep shine away by constantly using powder. These blotting papers are great to absorb oil and don't leave the skin looking patchy. I keep a pack in my set bag and I love it as do my clients."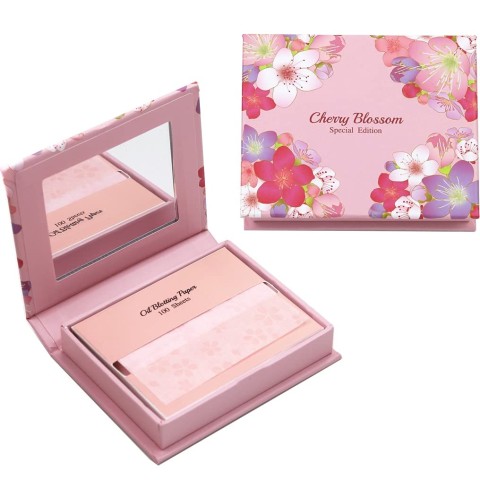 Any lady who has ever had sweat and unwelcome shine ruin their perfectly done makeup look know how frustrating it could be. Thankfully, this is when blotting papers come in handy. These useful pieces of paper are a necessity for any makeup bag because they are like the Holy Grail for keeping makeup intact.
What are blotting papers? Blotting papers are just what they sound like – small sheets of paper intended for blotting. To eliminate oil and sweat without removing your makeup, these sheets are made with extra-absorbent fabric. Therefore, removing oil is simple and you won't have to worry about losing coverage.
Who should use blotting papers? Everyone! Blotting papers can benefit everyone on different occasions or purposes. Blotting papers will be useful to remove extra shine and grease, whether someone is working up a sweat in the gym or dancing in a club.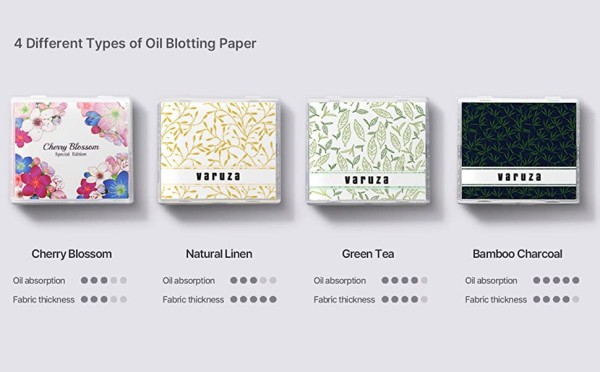 However, those with oily skin would be the one kind that would most benefit from utilizing blotting papers. Oil blotting papers will be your best friend to keep your makeup looking its best throughout the day because your skin tends to get greasy sooner than other people's skin (and at night).
Using Varuza oil blotting papers helps to balance oil and moisture. With thousands of verified purchases and raving reviews on Amazon, this can only be attributed to the quality of the product. It has also garnered over one thousand, seven hundred and sixty-eight (1768) positive ratings with 4.5 out of 5 stars. All pointing to customer satisfaction.
Here are what some of the buyers wrote in their review:
"Great oil blotches and the wonderful design of Sakura blossom makes me love using the blotching paper even more. The size is minimal and I can use both sides of the paper to pat away excess oil on my face when I am feeling heavy or sweating quite a bit. This is much gentler on my skin compared to patting tissue which might leave residue while this paper just takes away the oil from my skin" Mei Seol
"These are the first blotters I've bought and have been quite happy with them. I have very oily skin though so I need 2 of these to blot my face, I don't really mind though because they do work nicely and I can just pop a bit of powder and look fresh again. The case is quite sturdy and the mirror is big enough," said Amy.
While there are various blotting papers on the market, Varuza's product stands for several reasons. It is cruelty-free, preservative-free, 100% vegan, eco-friendly, and proudly made in Korea – the home of beauty, just to mention a few.
For more information or for order, visit the Amazon product page.
Media Contact
Company Name: Varuza
Contact Person: Andy Hong
Email: Send Email
Country: South Korea
Website: www.amazon.com/varuza-Eco-Friendly-Blossom-blotting-BLOSSOM/dp/B092TGFF3H